Partners
Partnerships are key to achieving sustainability. Dream in Green and Miami-Dade County thanks its partners for their generous support and contributions to WE-LAB!
The Environmental Protection Agency (EPA) exists for the purpose of protecting human health and the environment by writing and enforcing regulations based on laws passed by Congress.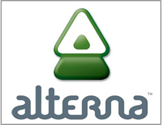 Alterna distributes green building products throughout the Southeast United States, Latin America and Caribbean. Our products and solutions deliver meaningful environmental benefits while conserving energy, water and resources
Florida City Gas today serves approximately 101,000 residential and commercial customers in Florida's Miami-Dade and Broward counties. Our basic business is to deliver natural gas, but we also offer our customers a wide array of related products, services and technical expertise. Our parent company, AGL Resources, is one of the nation's preeminent distributors of natural gas.
With more than a million patient visits every year, Baptist Health South Florida receives rave reviews from the people it serves. Patients and their families from around the world travel to Miami for their medical expertise which includes a team of 15,000 employees and 2,200 physicians in virtually all specialties — many with national and international reputations. All of this and more makes it South Florida's world-class healthcare organization.
The Community Foundation of Broward's mission is to provide leadership on community solutions and foster philanthropy that connects people who care with causes that matter. They envision a community where people feel connected and are actively engaged to make Broward better.